Posts for tag: gum disease
By Falls Church Family Dental Care
December 01, 2019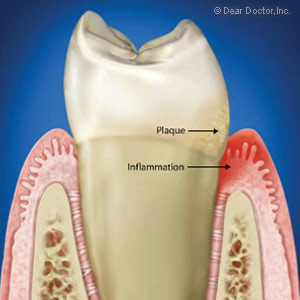 Today, many people are taking positive steps to reduce the risks posed by major health problems like cancer, cardiopulmonary diseases, hypertension, and diabetes. But there's one disease that makes the top-ten list of worldwide health conditions, and yet isn't thought about as much as many of the others. That malady is severe periodontal (gum) disease — and according to a new study, it's the sixth-most prevalent health condition in the world.
The study, released by the International and American Associations for Dental Research, reveals that some 743 million people around the world — about 11 percent of the global population — suffer from severe periodontal disease; that percentage hasn't changed significantly since 1990. The study also shows that while an individual's chance of developing this condition rises gradually with age, there is a steep increase in people between 30 and 40 years old, with a peak at age 38.
If severe periodontal disease is such a major concern, why isn't it "on the radar"? A 2010 report from the U.S. Surgeon General, titled "Oral Health: The Silent Epidemic," gives some clues. For one thing, diseases related to oral health don't always produce dramatic symptoms: Even tooth loss, for example, is sometimes (wrongly) regarded as an inevitable consequence of aging, when it's more often the result of disease or injury. For another, these conditions disproportionately affect people whose voices aren't always heard: children, the elderly, and the disadvantaged.
Severe periodontal disease is clearly a challenge to the public health. But what can you do as an individual? Plenty! The good news about periodontal disease is that it is largely preventable, and very treatable. Prevention is chiefly a matter of maintaining good oral hygiene.
Have you flossed lately? Is your brushing technique up to snuff? Do you avoid sugary snacks and beverages (especially between meals), and visit your dentist for regular checkups? If so, you've taken some major steps toward preventing periodontal disease. But despite their best efforts, it is difficult for some people to control periodontal disease without extra assistance. That's where a periodontist can help.
Periodontists are concerned with treating problems of the gums. We use a number of methods to combat periodontal disease — including removing plaque bacteria, restoring healthy tissue, and educating people about how to maintain better oral hygiene at home. Your general dentist may refer you to a periodontist if warning signs are noticed, but you don't need a referral to come in for an exam. If you notice the symptoms of periodontal disease — redness or inflammation of the gums, a bad taste or odor in your mouth, or any amount of bleeding when you brush — then it may be time to have your gums checked.
If you would like more information about periodontal disease, call our office for a consultation. You can learn more in the Dear Doctor magazine article "Warning Signs of Periodontal (Gum) Disease."
By Falls Church Family Dental Care
June 24, 2019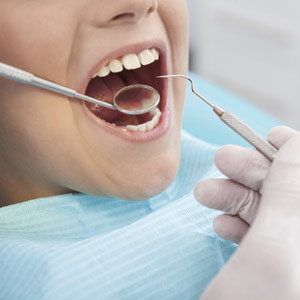 Your gums' primary role is to protect your teeth and keep them firmly in place. But periodontal (gum) disease can damage your gums to such an extent you could ultimately lose your teeth.
Gum disease is a progressive infection caused by bacterial plaque built up on tooth surfaces from poor oral hygiene. The initial infection triggers inflammation, a defensive response of the body characterized by swelling, redness and bleeding of the gums. An initial form of the disease known as gingivitis occurs in most people after just a few days without brushing or flossing.
Resuming hygienic activities to remove daily plaque, along with regular dental cleanings, may be enough to stop gingivitis and restore healthy gums. If the disease is allowed to advance, however, the infected gum tissues will begin to detach from the teeth, turning the slight normal gaps between teeth and gums into wider voids known as periodontal pockets that fill with bacteria leading to infection. Your hygiene efforts will not be enough to cope with this advanced form of periodontal disease.
At this point professional techniques are required to adequately remove plaque and calculus (hardened plaque deposits), depending on the depth and location of the periodontal pockets. The most basic of these is scaling using specialized hand instruments or ultrasonic equipment to remove plaque and calculus in pockets at or just below the gum line. If plaque and calculus have extended to the roots we may then need to employ root planing, in which we "shave" offending material from root surfaces. In some cases this may require accessing the area surgically beneath the gum tissue.
As plaque removal progresses, inflammation will begin to subside and the gum tissues heal. If, however, swelling, bleeding or pus formation persists, this may indicate bacterial levels remain too high. To decrease these levels we may need to administer antibiotics, or through mouthrinses containing chlorhexidine.
Once under control, it's crucial from then on for you to maintain a strict daily regimen of brushing and flossing to keep plaque from building up on tooth surfaces. You'll also need to visit us regularly (two or more times a year) for professional cleaning and checkups. Keeping a close eye will help prevent a reoccurrence of this serious disease and prolong the life of your teeth.
If you would like more information on treating periodontal (gum) disease, please contact us or schedule an appointment for a consultation. You can also learn more about this topic by reading the Dear Doctor magazine article "Treating Difficult Areas of Periodontal Disease."
By Falls Church Family Dental Care
February 04, 2019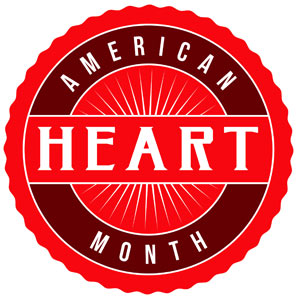 At this time of year, hearts are everywhere you look, so it's fitting that February is American Heart Month, a time to focus on cardiovascular health. Cardiovascular disease, which includes heart disease and stroke, is the number one cause of death around the world. But did you know that there's a link between the health of your heart and the health of your mouth?
People with advanced gum disease have a higher risk of having a heart attack, stroke or other cardiovascular event, but what is the connection? For one, oral bacteria found in gum disease can enter the bloodstream, where it has been found in artery-clogging plaque. In addition, untreated gum disease has been determined to worsen high blood pressure, a major contributor to heart attack, stroke and heart failure. One study reported that when gum disease was treated, high blood pressure fell by up to 13 points. But perhaps the most significant common denominator between gum disease and heart disease is inflammation, according to many researchers.
Gum disease is the most common inflammatory disease, affecting nearly 50% of US adults over 30, and 70% of those aged 65 and older, according to the U.S. Centers for Disease Control. The body's inflammation response is a key weapon in fighting infection. However, when there is chronic low-level inflammation such as occurs with untreated periodontal (gum) disease, many adverse health effects can result. In one Harvard University study, chronic inflammation was found to triple the risk of heart attack and double the risk of stroke.
The relationship between gum disease and heart disease is still not completely understood, but there's no denying that a connection exists between the two, so it's worth doing what you can to take care of both your gums and your cardiovascular health. Here are some tips:
Eat a heart-healthy—and gum-healthy—diet. A diet low in refined carbohydrates, high in fiber, vitamins C and D, antioxidants and Omega-3s has been shown to lower inflammation, benefitting your gums and your heart.
Quit smoking. Using tobacco in any form is a risk factor for developing both gum disease and heart disease.
Take care of your oral health. Gum disease can often be prevented—and reversed if caught early—simply with good oral hygiene, so be diligent about brushing your teeth twice a day and flossing once a day.
Come in for regular cleanings and checkups. Regular cleanings can help keep your gums healthy, and an examination can determine if you have gum disease. Be sure to tell us about any medical conditions or medications.
As you think about what you can do to take care of your heart health and overall health, don't forget your gums. If you have questions about how to improve your oral health, call us or schedule a consultation. You can learn more in the Dear Doctor magazine articles "Good Oral Health Leads to Better Health Overall" and "Carbohydrates Linked to Gum Disease."