Posts for: February, 2018
By Falls Church Family Dental Care
February 16, 2018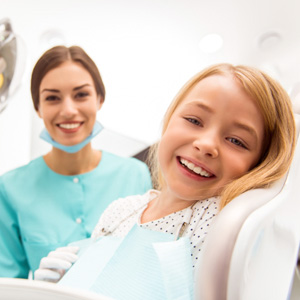 Making sure children are comfortable when visiting the dentist is an essential part of creating a lifetime habit of dental care. We recommend children start dental visits around their first birthday.
But for some children this may not be enough — despite parents' and dentists' best efforts they may still develop an inordinate fear of dental visits and even routine procedures. This kind of anxiety could inhibit them now and later in life from receiving needed dental care.
To relieve this anxiety, dentists have developed sedation therapy for children. Not to be confused with anesthesia, which numbs pain, sedation uses drugs to place a patient in a relaxed state. Depending on the drugs and dosage used, we're able to achieve anywhere from a light state of relaxation to a deep suppression of consciousness. The approach is similar to one used with adults, although drug dosages and applications will differ with children.
 If we're planning to use sedation with your child we recommend you feed them a low-fat dinner the night before and then refrain from any other foods or liquids until after treatment the next day. Just before the procedure (and after we've evaluated them physically to be sure they're healthy enough for the sedation medication), we'll administer the sedative, usually Midazolam and Hydroxyzine. Taken by mouth in a syrup form, this places them in a mildly relaxed state.
During the procedure a designated staff member will continually monitor their pulse, breathing, blood pressure and other vital signs. We may also take other protective measures like special chair positioning or immobilization to keep movement to a minimum.
After the procedure, your child will remain in the office until their vital signs return to pre-sedation levels. Once at home, you should keep an eye on them for the rest of the day. They should not return to school or regular activities until the next day.
As sedation medication and techniques continue to advance, they're becoming a routine part of dental care. If your child experiences anxiety, this can help make dental visits more pleasant and more likely to become part of their life from now on.
If you would like more information on taking the anxiety out of children's dental care, please contact us or schedule an appointment for a consultation. You can also learn more about this topic by reading the Dear Doctor magazine article "Sedation Dentistry for Kids."
By Falls Church Family Dental Care
February 01, 2018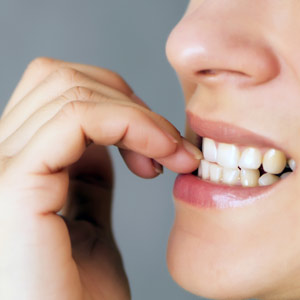 Periodontal (gum) disease is the most likely cause of a loose, permanent tooth. This progressive infection causes damage to the gums and bone tissues that hold teeth in place, leading to looseness and ultimately tooth loss.
Gum disease, however, isn't the only cause: although not as common, excessive biting forces over time may also lead to loose teeth. The excessive force stretches the periodontal ligaments that hold teeth in place, causing the teeth to become loose.
This condition is called occlusal trauma. In its primary form, the patient habitually grinds or clenches their teeth, or bites or chews on hard objects like pencils or nails. Generating 20-30 times the normal biting force, these habits can cause considerable damage. It can also be a factor when gum disease is present — supporting bone becomes so weakened by the disease, even normal biting forces can cause mobility.
If you recognize the early signs of grinding or clenching, particularly jaw soreness in the morning (since many instances of teeth grinding occur while we sleep), it's important to seek treatment before teeth become loose. The symptoms are usually treated directly with muscle relaxants, an occlusal guard worn to soften the force when teeth bite down, or stress management, a major trigger for teeth grinding. The sooner you address the habit, the more likely you'll avoid its consequences.
If, however, you're already noticing a loose tooth, treatment must then focus on preserving the tooth. Initially, the tooth may need to be splinted, physically joined to adjacent teeth to hold it in place while damaged tissues heal. In some cases, minute amounts of enamel may need to be removed from the tooth's biting surfaces to help the tooth better absorb biting forces. Other treatments, including orthodontics and gum disease treatment, may also be included in your treatment plan.
If you notice a loose tooth, it's critical you contact us as soon as possible for an evaluation — if you delay you increase the chances of eventually losing it. The earlier you address it, the better your chances of preserving your tooth.
If you would like more information on loose teeth, please contact us or schedule an appointment for a consultation. You can also learn more about this topic by reading the Dear Doctor magazine article "Loose Teeth."