Posts for: December, 2017
By Falls Church Family Dental Care
December 18, 2017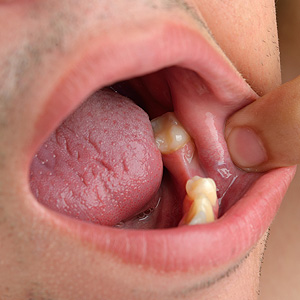 People often put a premium on appearance when deciding whether or not to replace a missing tooth. There's more motivation to replace one in the "smile zone," where the teeth are more visible, than one that's not.
But even if your missing tooth is in the back out of sight, there are still good reasons to replace it. That's because even one lost tooth can have a cascading ill effect on other teeth, the underlying bone or eventually your entire facial structure.
The chief problems caused by a missing tooth occur first with the bone. The act of chewing generates pressure around the teeth. The teeth transmit this pressure through the roots to the bone, which stimulates the bone to grow and remain strong in support of the teeth. When you lose a tooth, the bone no longer receives this growth stimulation.
In time, the replacement rate for older bone cells will slow down and cause the bone volume to decrease. It's possible to detect a change just months after losing a tooth: you can lose an estimated 25% of bone width in the first year.
As the bone diminishes, the jaw loses height and then more width. The gum tissues will also gradually decrease. As a result you may not be able to chew or even speak as well as you once could. Depending on the number of teeth you've lost, the foundational portion of the jawbone — the basal bone — may also decline. The distance between nose and chin may decrease and the cheeks sink in. Without bone support in the rear, the bite can collapse and push the teeth forward out of their normal position.
The best way to avoid this debilitating spiral is to replace a tooth as soon as practical. There are many options, but perhaps the best choice is a dental implant: not only will it provide a life-like appearance, but its affinity with bone will stop bone loss and even encourage new growth.
So, don't neglect replacing that "invisible" tooth if it's lost. Your mouth and ultimately your appearance will be better for it.
If you would like more information on tooth loss and restoration options, please contact us or schedule an appointment for a consultation. You can also learn more about this topic by reading the Dear Doctor magazine article "The Hidden Consequences of Losing Teeth."
By Falls Church Family Dental Care
December 10, 2017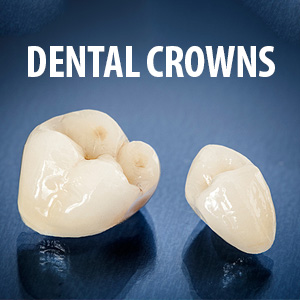 So, you're about to have a tooth capped with a crown. Do you know what you need to know before you undergo this common dental procedure?
Here's a short true or false quiz to test your knowledge of dental crowns.
All crowns are the same. False — while all crowns have the same basic design — a life-like prosthetic tooth fitted over and bonded or cemented to a natural tooth — their compositions can vary greatly. Early metal crowns consisted mainly of gold or silver and are still used today. Porcelain-fused-to-metal (PFM) crowns — a metal interior for strength overlaid by a porcelain exterior for appearance — became popular in the latter 20th Century. Although still widely used, PFMs have been largely surpassed by newer all-ceramic materials that are stronger than past versions.
Crowns can differ in their artistic quality. True — all crowns are designed to replicate a natural tooth's function — in other words, enable the tooth to effectively chew again. But a crown's appearance can be a different story, depending on how much attention to detail and artistry goes into it. The higher the individual craftsmanship, the more lifelike it will appear — and the more expensive it can be.
With digital milling equipment, dental labs are obsolete. False — although technology exists that allows dentists to produce their own crowns, the equipment is not yet in widespread use. Â The vast majority of crowns are still produced by a trained technician in a dental laboratory. And just as you base your choice of a dentist on your confidence in and respect for them, dentists look for the same thing in a dental lab — good, reliable and consistent results.
Your insurance may not cover what your dentist recommends. True — dental insurance will typically pay for a basic, functional crown. Aesthetics — how it will look — is a secondary consideration. As a result, your policy may not cover the crown your dentist recommends to function properly and look attractive. A new crown, however, is a long-term investment in both your dental function and your smile. It may be well worth supplementing out of pocket your insurance benefit to get the crown that suits you on both counts.
If you would like more information on crown restorations, please contact us or schedule an appointment for a consultation.